2018 Conrad Wright Lecture​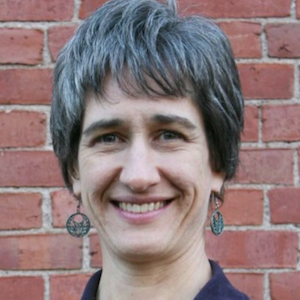 The Unitarian Universalist History and Heritage Society invites you to join us at General Assembly in Kansas City for the Conrad Wright Lecture entitled, "The Contested History of Religious Freedom." Last year, over one hundred people attended the lecture at GA. We are delighted to offer a lecture this year by another outstanding scholar on a topic that is highly relevant for today's world.
This year's lecturer is Dr. Tisa Wenger, Associate Professor American Religious History at Yale Divinity School, author of We Have a Religion: The 1920s Pueblo Indian Dance Controversy and American Religious Freedom in 2009 and her latest book, Religious Freedom: The Contested History of an American Ideal by University of North Carolina Press in 2017.
In this lecture, Dr. Wenger explores how religious freedom has so often been presented as a timeless American ideal—one that Unitarian Universalists have always claimed as their own—yet Americans have never agreed about what it means or how it should be applied. She argues that American controversies over religious freedom cannot be separated from the histories of race and empire. The most vocal appeals to religious freedom have often privileged the dominant white Christian population. At the same time, minority and colonized peoples have reinterpreted this freedom in their own defense. Today this freedom serves as a rallying cry for the Christian right, making its contentious history more consequential than it has ever been.
The first annual Conrad Wright lecture was given in 2008 by J.D. Bowers on Joseph Priestley and English Unitarianism in America. Past lecturers have included Charles Capper, Kristin Gwinn-Becker, Christopher Cameron, Megan Marshall, James Ishmael Ford, and Emily Clark.