2020 Conrad Wright Lecture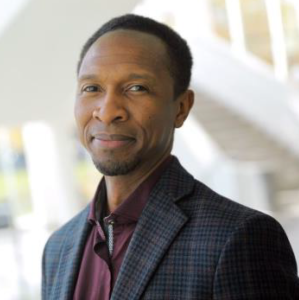 Due to the pandemic, the 2020 Unitarian Universalist Association General Assembly set to meet in Providence, Rhode Island, was moved to an online format. Dr. Sylvester Johnson the director of Virginia Tech's Center for the Humanities, assistant vice provost for the humanities, and the executive director of the university's Tech for Humanity Initiative, delivered the talk to a large crowd of over 400 people who stayed throughout the pre-recorded talk on Zoom.
Dr. Johnson's lecture, "Charting a Future for Inclusive Democracy," explored the timely theme of growing inequality in the United States. His talk examined structural disparities due to race, wealth, and technology. Drawing on anti-racist activism, he identified significant challenges to democracy and proposed transformative strategies to chart a bold future for inclusive democracy. A lively question and answer session followed the talk with over 300 people lingering for this part of the session. Overall, it was a great success! Thank you to our members for making the Conrad Wright Lecture possible.