UU Studies Network Sponsors
DRUUMM May 4, 2022 Event

As part of its commitment to building a diverse multicultural scholarly community and to telling more of the stories of Unitarian Universalism, the UUSN is honored to be a co-sponsor of "You Can Count on This," the 2022 worship and fundraiser event held by the Diverse Revolutionary Unitarian Universalist Multicultural Ministries (DRUUMM) featuring Rev. Byron Tyler Coles of Virginia and Musical Director Dr. Zanaida Robles of California.  It will be held on Wednesday, May 4 at 8:30 PM eastern via Zoom and is open to all.  Rev. Coles notes that "the last two years have been mentally, physically, and spiritually challenging. But I am reminded that in moments such as these, a faith that keep us honest and aids in our resiliency is paramount."  He invites us all to "join in this moment as we discern how our shared faith might keep us honest and resilient now and in the years to come."
As stated on its website, DRUUM is a ministry of UU People of Color, an "anti-racist collective bringing lay and religious professionals together to overcome racism and transform Unitarian Universalism through our multicultural experiences.  Non-People of Color "are welcome and organized as Allies for Racial Equity. Together we are open to all people."  DRUUMM, founded in 1997, offers training, worship, community building, chaplaincy, and support to its members and is committed to the liberation of all.  You can learn more about DRUUMM, its history, and programs at www.druumm.org.
This is the first of what we hope will be many connections and new relationships we build with the Unitarian Universalist community.  If you'd like to recommend an organization or event that might be of interest to other UUSN members, or if you would like to propose a new entry for the Dictionary of Unitarian or Universalist Biography, please contact Connie Simon, Editor of the Dictionary of Unitarian and Universalist Biography at editor@uudb.org.
2022 Conrad Wright Lecture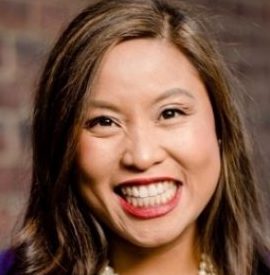 Come join the UU Studies Network in Portland or online at General Assembly to hear. Dr. Melissa Borja, Assistant Professor in American Culture at the University of Michigan, in her lecture "Immigration, Religious Diversity, and the Limits of Pluralism."
 Dr. Borja's new book, Follow the New Way: Homon Refugee Resettlement and Practice of American Religious Pluralism (under contract, Harvard University Press), draws on oral history and archival research to investigate the religious dimensions of American refugee care – how governments have expanded capacity through partnerships with religious organizations and how refugee policies have shaped the religious lives of refugees.
Animating her work is a deep fascination with how new religious diversity has complicated old practices of governance and, in turn, how Americans have attempted to govern new religious diversity.
2022 Polish Brethren Contest Announcement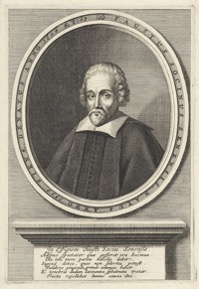 On behalf of the Socinus Endowment Fund, the Unitarian Universalist Studies Network announces a 2022 contest for scholarly papers that address some aspect of the history and influence of the Polish Brethren—their theology, ecclesiology, social ethics, or organizational history, and the relevance of their ideas for modern Unitarian Universalist thought and practice.
The contest is open inclusively to students and established scholars, clergy and laypeople, academics and independent scholars.
Papers should be roughly 4000-7500 words in length, including footnotes, draw on primary sources, be organized around a clear thesis, and adhere to rigorous scholarly style and standards. Papers should be submitted in Word.docx format and sent by email attachment to Dan McKanan at dmckanan@hds.harvard.edu.
For the purpose of "blind" evaluation, the author's name and contact information should be submitted separately from the body of the paper itself.
A prize of $500 will be awarded to the writer of the best qualifying submission.
Deadline for submissions is November 1, 2022.
Note from the Journal Editor
Your Spring 2022 Journal of Unitarian Universalist History is nearly ready for mailing!
The journal has been produced with the work of careful scholars and writers drawing on seriously worthwhile research and experience. There result is a fine collection of seven articles and 17 book reviews you will not want to miss!. Visit the UU Studies Network Journal page.
Updated Address Needed
If you have moved or plan to relocate, please update your address by sending an email to
Journal Editor
 or
FirstChurch@dedhamuu.org
.
Are You a Congregational Historian or Archivist?
Come Join the Circle of Congregational Historians and Archivists  
The Circle of Congregational Historians and Archivists (the Circle) is a project of the Unitarian Universalist Studies Network (the Network), a new organization created through the 2021 merger of the UU History and Heritage Society and the UU Collegium. The larger hope of the UU Studies Network through the Circle is to foster a renaissance of congregational histories and a renewed commitment to archival work that is deeply attentive both to the historic presence of marginalized communities within Unitarian Universalism and to the complex ways that our movement has both perpetuated and resisted structures of oppression and marginalization.
To achieve this vision, we need as large and diverse a team of truth-tellers as possible, historians and archivists alike. We are building upon the work of Barbara Coeyman, the MidAmerica Region and others, who have been collecting information about congregational histories and archives for the past decade.
Entering the Circle
All of our congregations have histories that have been written and stories that are still waiting to be told. Our Circle is compiling information about both. To learn how to participate, download our Welcome Packet.
For more information, use the UU Studies Network Contact Us page to connect with a representative of the Circle project.   We are truly grateful for your interest in learning more about our ever-growing Circle of CongregationalHistorians and Archivists, Unitarian Universalists who are committed to truth-telling.
Please feel free to forward this Welcome Packet to others at your congregation and within your larger circle as the spirit moves you!
We have a new website
Effective April 6, 2022, the UU History and Heritage website (UUHHS.org) was replaced with the new UU Studies Network website (
UUStudiesNetwork.org
). The old UUHHS website will remain active for information purposes only.
The new website should be used to
Become a member or rewnew your membership
Make a 

donation

join our listserv Discussion group
Add your name to our mailing list
Make a Contact Us inquiry.
SUPPORT THE UU STUDIES NETWORK
Dues Payment Required
Your dues and donations support the larger work of connecting people in the study, analysis, interpretation, and understanding of Unitarian and Universalism, both past and present.
Dues are $50 for 1 year, $125 for 3 years; $30 for students and those on a limited income.
Pay by Check made out to UUSN. Send to:
UU Studies Network 
c/o Meadville Lombard Theological School 
180 N Wabash Ave Suite 700 
Chicago, IL 60601
 
Provide the following information with your check payment.
New membership or renewal

Title

Name

Mailing address 

E-mail 

Phone number

Name, city and state of your UU Congregation (if any) 

Membership level (regular; student or limited income)

Amount of additional donation

 
Your Membership dues and donations Support:
The editing and printing 

The Journal of Unitarian Universalist Studies

, (which continues 

The

 

Journal of Unitarian Universalist History

)

The Dictionary of Unitarian and Universalist Biography, an ever-expanding online resource providing hundreds of detailed and well-researched biographies

The annual Conrad Wright Lecture at the UUA General Assembly, given by a distinguished scholar, this year Dr. Melissa Borja, a core faculty member in the Asian/Pacific Islander American Studies Program at the University of Michigan

Student scholarships to the biennial Convocation of UU Studies

Prizes for student essays in UU history, publication of UU congregational histories, and for scholarship and translations about the Polish Brethren   

Efforts to network and support congregational historians and archivist.

The UU History Chat listserv, helping both scholars and everyday UUs with queries, interactive conversations and debates on a wide range of topics

A growing number of other online and virtual discussions
Unitarian Universalist Studies Network Board